Supply and Demand in Today's Market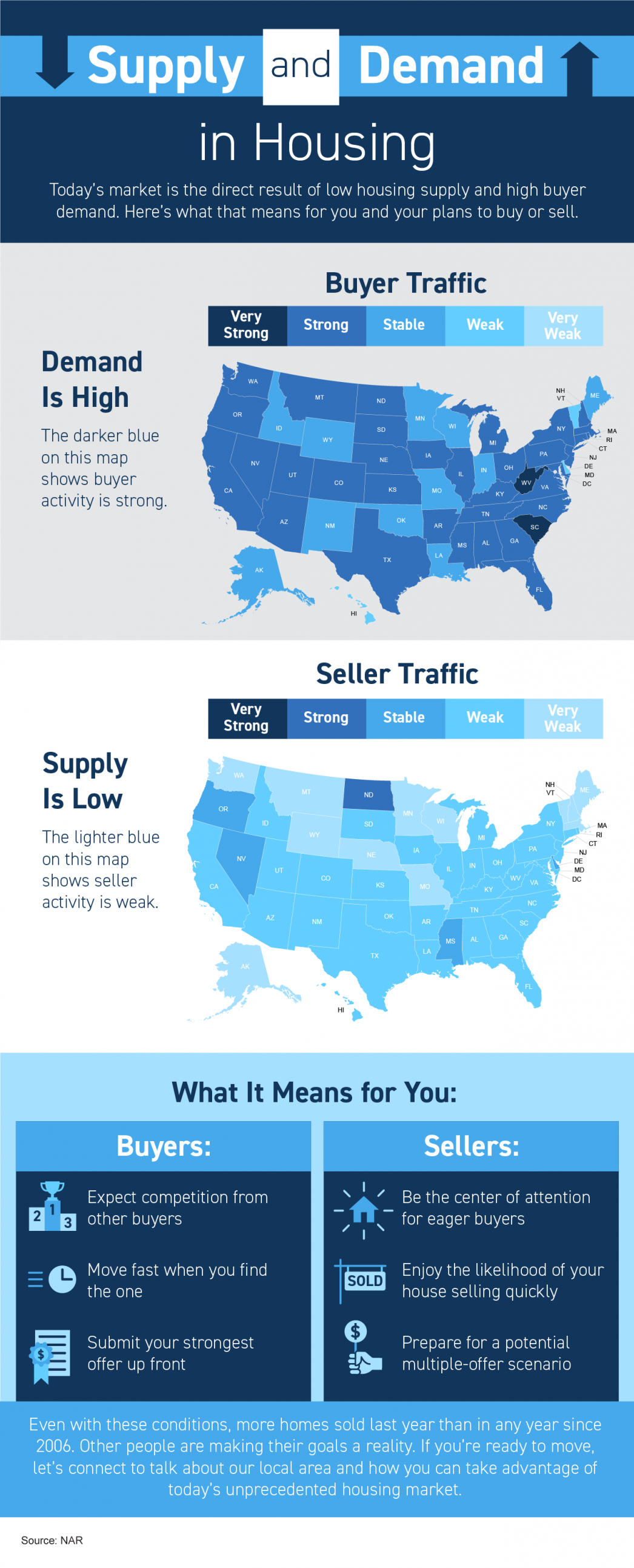 Some Highlights
Today's housing market is the direct result of low supply and high buyer demand. Here's what that means for you and your plans to buy or sell.
For buyers, expect competition, be ready to move fast, and be prepared to submit your strongest offer. For sellers, know your house will be the center of attention and that it'll likely sell quickly and get multiple offers.
If you're ready to move, let's connect to talk about our local area and how you can take advantage of today's unprecedented housing market.
Supply and demand are two terms widely used in macro economics. When supply is high demand is low and vise versus, when demand is high, supply tends to below.
When Oregon has inventory of 6 month for more (high supply) we are in a buyers marketing.
In Oregon when inventory is less than this we tend to be in a sellers marketing.
Currently, Lane County has 2 weeks of inventory. With such a small amount of homes on the market we are seeing a strong sellers market. Lane County is currently seeing very little new construction so we do not foresee our limited supply issue ending quickly.