The Difference Between Renting and Owning [INFOGRAPHIC]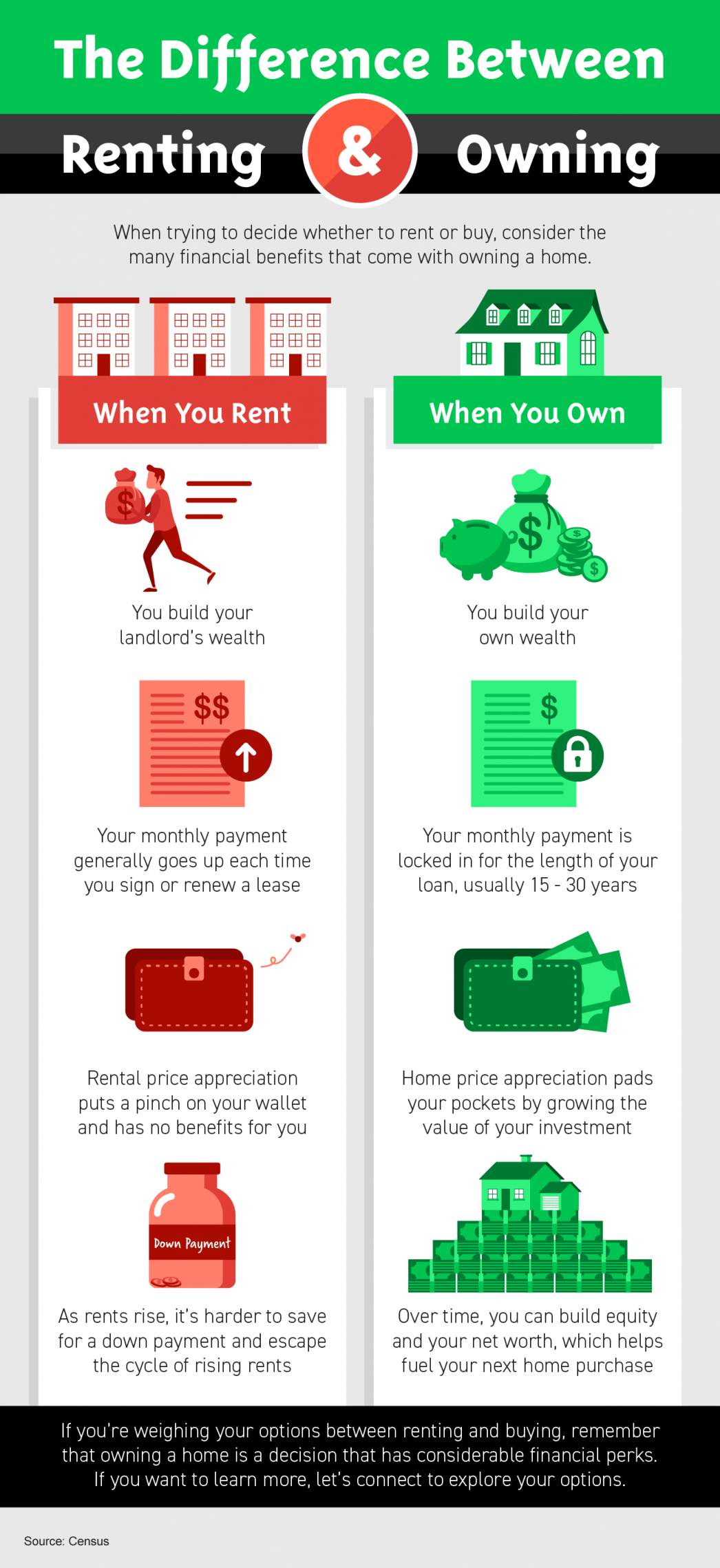 Some Highlights
If you're deciding whether to rent or buy, consider the many financial benefits that come with owning a home.
As a renter, you build your landlord's wealth and face rising costs. As a homeowner, you build your own net worth and can lock in your monthly payments for the length of your loan.
If you're weighing your options, remember that owning a home is a decision that has considerable financial perks. If you want to learn more, let's connect to talk about the perks of homeownership.
Lock in your monthly payments as a home owner. You will not have your mortgage go up every year. This is a great opportunity to start building wealth for yourself. If you need assistance getter pre approved for financing please contact our company at 541-935-8855. There are no and also very low down payment programs in Oregon that make home ownerships possible.